Pookledo Watch and Giveaway
Sunday, November 09, 2014
I've bought my first Christmas present. It's a present to myself for being good. Or just being me.
I was casually browsing facebook as you do and spotted my friend Sarah had posted some new watch necklaces to her FB page Pookledo.
I love watches on necklaces and I've had a few over the years and one of the ones Sarah had shared had my name written all over it.
I paid £15 including P&P and it arrive super quick. There was an option to have beads on the chain but I decided with all the detail on the case I'd prefer it on a plain long chain.
I wore it today with Jeans and a berry coloured top and it went perfectly. I think it's a beautiful watch and I can see me wearing it lots over the coming months. I almost passed it by telling myself I didn't need to buy it but I'm so glad I did.
Sarah has also kindly offered me a £10 voucher to give away to one of my readers. I was going to show you some of the thing I've had from her in the past (brooches mainly) but I thought I'd share a few other of my favourites from her Etsy shop
The current series of Doctor Who might be over (I still haven't watched them all) but this Doctor Who inspired bracelet it amazing.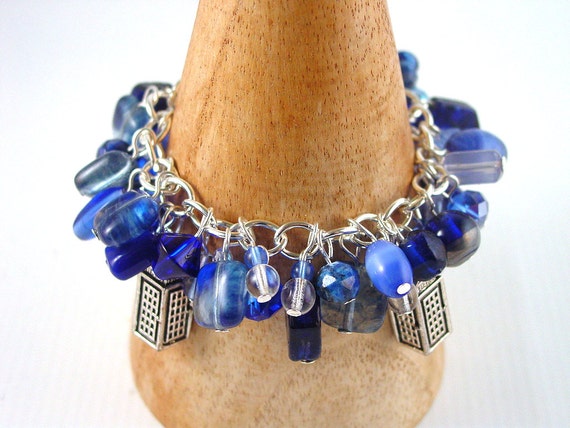 Dr Who Inspired bracelet £15
Another favourite is the Pink cat cameo brooch. I did buy one of these myself. Mine is pink beads, it's all hand stitched looks great on my winter coat (remind me to dig it out)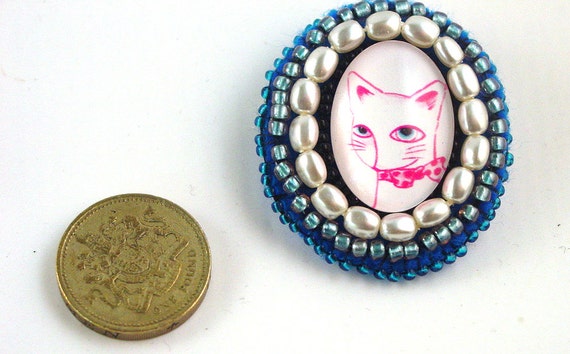 Pink and Blue Cat Brooch £10



I also love the up-cycled bangles with individual charms. I think I've given one of these away in a previous giveaway.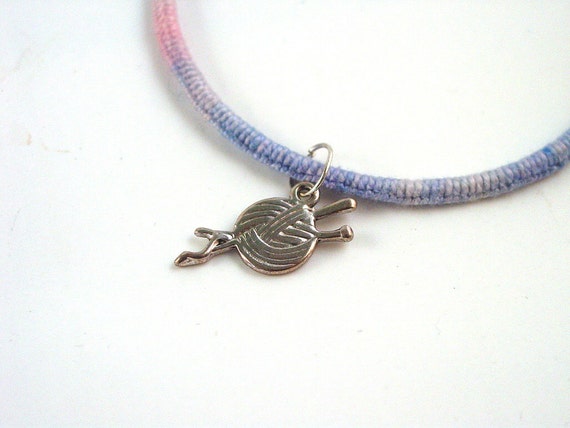 Knitting Charm stacking bracelet
T&C's
All entries need to be via the Rafflecopter widget below, a winner will be chosen by random and contacted by myself.
UK Only
Prize can be used towards an item of a greater value. Difference to be paid by the winner.
We can't ask you to like a FB page as an entry but would appreciate it if you would give our pages a like when you come to visit.

Good Luck Everyone